WELCOME TO THE BEYOND EXPERIENCE!
We are authentic guides connecting Colombia since 2013, 10 years sharing passion at every step!
We've just created a new travel tool for you, our local digital Free Walking Tour Maps. Click the city below and explore:
Access to all our local recommendations, seasonal discounts and tours in Colombia that we have for you!
Our most popular tours in Colombia
Do you want to explore Colombia with our best recommendations for Tours in the main cities of the country? You are very much invited to join our tours available in Bogotá, Medellín, Cartagena and Cali.
We have obtained international recognition for our work, thanks to the efforts of our team and the support of our traveling friends.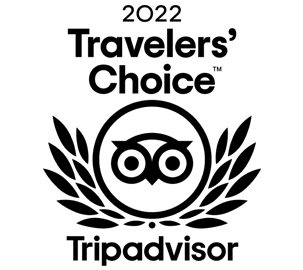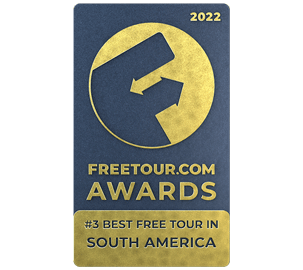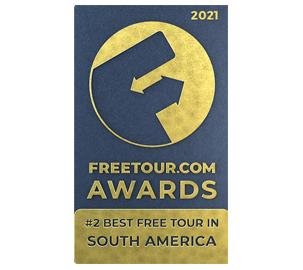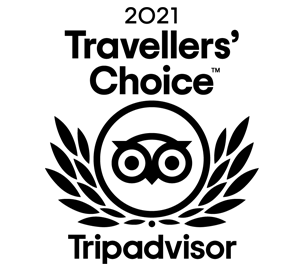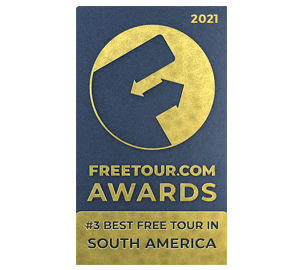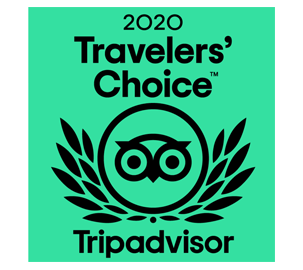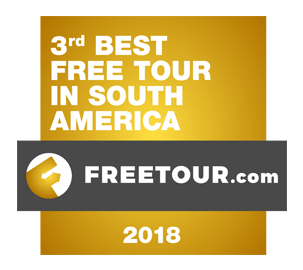 Travelers, experiences and real comments
Would you like to know what other travelers have said about our experiences? Come with us, live, explore and take home authentically local memories. You're invited!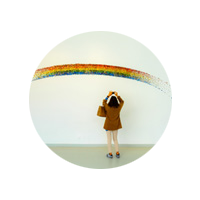 I loved the Medellin Free Walking Tour with Beyond Colombia. Super interesting all the stories and the setting of the city center. Deisy was super descriptive with all the details of the history of Colombia since colonial times and recounted the moments for us in a very authentic and personal way. She felt like being guided by a great friend who knows everything about Medellin. We always feel safe, entertained and happy.
Rafaela
Buenos Aires, Argentina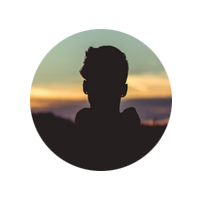 Keyla took us everywhere and to Gethsemane which I didn't know about. She is very informed and welcoming and remembered all of our names.
Joshua
Portland, USA
Very nice walking! It's worth doing it! Lucho (Luis) was an incredible guide. He did an amazing job presenting and discussing peace and war from the beginning of the republic until today.
Giovanna
Belo Horizonte, Brasil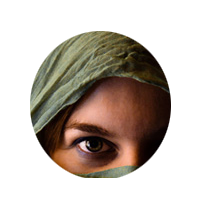 Cali's tour with Isabel was great! She is very pleasant, clear and involved. It was a good balance between discovering the history of Cali, its culinary specialties and its culture in general. I recommend it ! The 3 hours pass quickly.
Laura
Gothenburg, Germany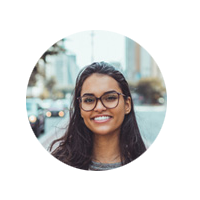 I did the tour with Rafa, and the truth is that he was excellent, very willing, the information he gave us was excellent, he answered the millions of questions I asked him and at no time did he seem annoyed by so many questions. Super recommended, very good walk!
Veronica
Montevideo, Uruguay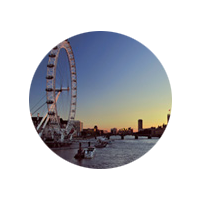 Our guide Artu was such a fun character. He was very knowledgeable about Cartagena and gave us a lot of local tips. He was very engaging and fun to be with which made the 2 hour tour go by quickly in the Cartagena sun. Highly recommend it!
Michelle
Sidney, Australia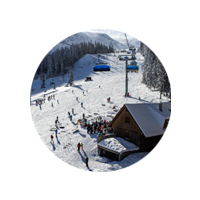 I think this Free Tour Medellin was the best walking tour I ever did. We were only three people in our group and our guide was able to dig really deep into the stuff we were interested in. With some personal stories and experiences we were able to understand at least a little how the situation was and how it came to it. He told us how proud they are about the development the country is making but never forgot to also state the dark sides that still exist. Really really amazing!
Veronika
Stuttgart, Germany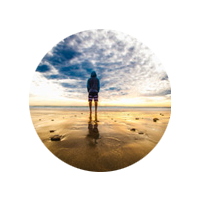 This was an informative, fun, and multi-fascited tour of the Old City section of Getsemani. From history, to art, to the current struggle to maintain its unique culture, the guide is very knowledgeable and interactive. Our guide was Braulio Monsalve. He easily shared in Spanish and English while keeping the group engaged. Learning a cultural dance at the end of the tour was fantastic!
Tim
New York, USA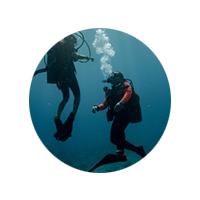 Free walking tours with passionate and knowledgeable local guides (you tip the guide on completion). An informative & fun way to explore the cities of Colombia; tragic truths of war & peace tour, political violence, foods, indigenous history, art & lifestyle. All up, I walked six tours in three Colombian cities and all were excellent.
Trudy
London, UK