Get to know one of the most important and relevant cultures in the history of our country: The paisas!
The historic center of Medellín is the best living example we have to show what we were and who we are. Come with us and discover the stories of its streets!
Tour Description
We will immerse ourselves among the streets of Medellín and its people to understand the history, development, conflict and the social commitment of an inclusive and innovative city!
From the hand of local "Paisas" guides, you will understand how we reverted our dark and violent past, product of the drug trafficking of the 80's and 90's, into a bright future that made us stronger.
Thanks to the collective resilient effort and social investment that today allows us to walk, and live in the city of "Eternal Spring", we will visit the unmissable places of the city such as the "Plaza de Botero" and "La Libertad", "Parque de las Luces" and "Los Pies Descalzos".
During the tour, we will move between passages, we will cross the famous Junin street, and we will discover the essence of the center of Medellín. Do not miss our unique and original tour where we continue to write history together!
Check out our tour details and click on the book now button below to join us!
Meeting Point
Find us right in front of Museo de Antioquia at Botero Plaza with our red umbrellas!
Finish Point
Parque de las Luces
Schedule: From Monday to Saturday at 09:30
Language: English & Spanish
Art in Botero's Square, a reference point of the city.

Paisa industry and culture, the pillars to understand its importance in the country.

80's & 90's in Medellín, the history without Tabus.

The railroad and La Alpujarra, the symbols of the development of the city.

Park of Lights, a homage to the father of railroads in Medellín.

"El Hueco", the shopping area of Medellín.

And much more!
An open mind to comprehend all our history.

Umbrellas or capes. Please bring your favorite rainproof coat or umbrella, we can't control the weather yet.

Water or your preferred form of hydration. This is a walking tour, and you may feel thirsty.

Comfortable shoes. You'll walk about 5 km while also making some stops to listen to the guide.

Comfortable clothes. No pressure to look amazing, feel free to wear what makes you feel better.

Keep your friends close, and your belongings even closer. We'll visit some crowded areas, so don't give papaya!
English-speaking tour guide

Accurate and objective knowledge of the history of Medellín. We promise not to take sides.

Sightseeing of essential places in the historic center of Medellín.

Benefits and discounts with our recommended partners if you show the wristband we give you at the end of the tour, exclusive for our participants.

Recommendations of local allies where you can have lunch, buy coffee, souvenirs, and more.
Drinks, food or souvenirs.

Transportation to and from your hotel.

Transportation in the tour. We'll be walking and taking resting stops.

Tickets or entrances. We won't take you to places where sudden extra charges apply!

Exclusive tour guide. Remember this is a shared tour, we're sure you'll meet new amazing people.
If you are a group of more than 4 people or if you want to take a private experience of this tour, let us guide you through this experience with an exclusive tour guide. Click the following button and request your personalized tour.
Once you send your request, please check your email for our confirmation and further instructions to enjoy your vacations to the fullest!
Reviews TripAdvisor
Take a look at some reviews that previous travelers have shared about our tour: Free Walking Downtown Tour Medellin!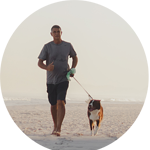 We took the "City Center" free tour with Daniel and it was great! He is a passionate guide who is full of information, who gives meaning to the tour he offers, who does not hesitate to discuss controversial subjects!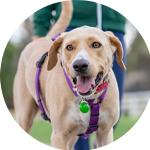 Amazing tour! ! Very informative, easy to understand and very engaging! ! I will recommend it 100%! I will definitely use this tour again when I visit Colombia. Very polite and energetic tour guide. Santiago was our tour guide and he made this tour so much fun!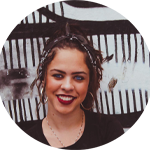 I loved the Medellin Free Walking Tour with Beyond Colombia. Super interesting all the stories and the setting of the city center. Deisy was super descriptive with all the details of the history of Colombia since colonial times and recounted the moments for us in a very authentic and personal way. She felt like being guided by a great friend who knows everything about Medellin. We always feel safe, entertained and happy
Rafaela
Mendoza, Argentina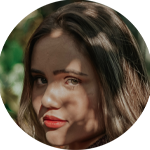 A very interesting tour through the center of Medellín, Deisy is very nice and makes time fly by, you can tell that she likes her job and telling the story of her city :)
Carolina
Guadalajara, Mexico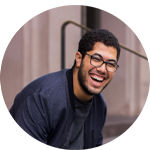 One of the best tours I have been on. Manuel was very attentive and explained everything in detail. Very good to see the emotion and happiness in the speech. He makes the tour so much cooler. I recommend 100%!
Bruno
Rio de Janeiro, Brasil
Do you want to live other experiences in Medellín or its surroundings?
Take a look at the other experiences you can have during your stay in the city. Make the most of your time with our Full Day or Half Day Tours, Nature and Landscapes, History and Culture or Nightlife and Party!