Discover the untold history of the famous Getsemani neighborhood!
Walk the most emblematic streets and its representative squares of a historically resistant town, its folklore, its colors, its music and its people.
Tour Description
Get closer to the "getsemanisence" culture through this journey where you will understand the importance of a segregated and insurgent community during the colony, whose fighting spirit initiated the Colombian independence, and over time spawned artistic movements in film, painting, sculpture, dance and, of course, the music.
Today you will find a tourist district with original inhabitants inheritors of a rich culture that at first sight hides stories and legends of revolution, pride, and tradition. Join this journey through time, culture and art discovering the other side of Cartagena de Indias - La Heroica!
Check out our tour details and click on the book now button below to join us!
Meeting Point
Find us at the big white statue of Camellón de los Mártires Square con nuestras sombrillas rojas!
Finish Point
Santo Domingo bastion (Café del mar)
Schedule: From Monday to Friday at 16:00
Language: English & Spanish
Centenario Park and the commemoration of the independence of Cartagena

Trinidad Artistic Square and the cultural movement that comes to life in the nighttime

Afro Uprising and how the resistance is alive to the present day

The Cultural Street Art as a way of represent traditions and history

The Old Public Market and its importance among the locals

Plaza "El Pozo" and the origin of its name

San Felipe Fortress viewpoint, plus the fascinating stories of battles and victories.

And so much more!
An open mind to comprehend all our history.

Umbrellas or capes. Please bring your favorite rainproof coat or umbrella, we can't control the weather yet.

Water or your preferred form of hydration. This is a walking tour, and you may feel thirsty.

Comfortable shoes. You'll walk about 5 km while also making some stops to listen to the guide.

Comfortable clothes. No pressure to look amazing, feel free to wear what makes you feel better.

Keep your friends close, and your belongings even closer. We'll visit some crowded areas, so don't give papaya!
Certified guide in Spanish
Precise and objective knowledge of the Getsemani story.
Courtesy shot of homemade Corozo
Tour of essential places in the Getsemani neighborhood
Benefits and discounts with our recommended partners if you show our Free Walking Tour Map in our Linktree: https://linktr.ee/bccartagena
Local store recommendations for lunch, coffee, souvenirs and more.
Drinks, food or souvenirs.

Transportation to and from your hotel.

Transportation in the tour. We'll be walking and taking resting stops.

Tickets or entrances. We won't take you to places where sudden extra charges apply!

Exclusive tour guide. Remember this is a shared tour, we're sure you'll meet new amazing people.
If you are a group of more than 4 people or if you want to take a private experience of this tour, let us guide you through this experience with an exclusive tour guide. Click the following button and request your personalized tour.
Once you send your request, please check your email for our confirmation and further instructions to enjoy your vacations to the fullest!
Reviews TripAdvisor
Take a look at some reviews that previous travelers have shared about our tour: Free Getsemani Artistic District Tour!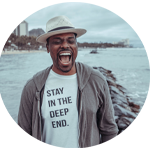 We are a couple from Barcelona and we usually love free tours for their professionalism, dynamics and freshness. In the case of the Gethsemane Free Tour on 03/22/2023 it was SUBLIME! Our guide Braulio made us enjoy the experience like the best. Set the bar high so that someone else can exceed it. A great professional and a better person, he explained to us the entire history of Gethsemane and its surroundings in a very clear and fun way, we even practiced some dance steps to better immerse ourselves in the whole story. Braulio, you are great, very great!! Just say thank you thank you thank you. To date Beyond Colombia is superior and with today's experience it goes even higher.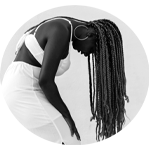 Kayla was an awesome guide! She had tons of knowledge about Getsemaní and was really enthusiastic about sharing it with the group. She had such which she kept up throughout the whole tour. I was so happy I did this tour in the end. It exceeded my expectations.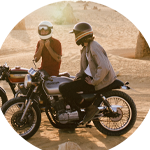 Yesterday we did the Getsemaní tour with Braulio and Beyond, and it was intense, fun, with many reviews etc… a total of 10, what energy this Braulio has, what a lot of knowledge and what love for his work. The day before we did the tour of the old part with another company (which I won't say out of respect) and no point of comparison, boring, little interest. Of course from now on Beyond will be our reference. Thank you Braulio for giving everything.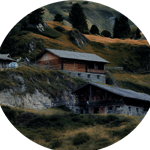 Kayla was a fabulous tour guide! ! She made the tour entertaining for our entire family (one child, one tween, and one teen included). We loved getting to know the details of the murals and graffiti and learning about the history and significance of the Getsemaní section of Cartagena. This tour was one of the highlights of our time in Cartagena. And all my kids loved that it started with seeing a sloth, monkeys, and iguanas at Parque Centenario. And it was great to end the tour with a bit of dancing. Highly recommended!
Books Open Minds
Pensilvania, USA
Do you want to live other experiences in Cartagena or its surroundings?
Take a look at the other experiences you can have during your stay in the city. Make the most of your time with our Full Day or Half Day Tours, Nature and Landscapes, History and Culture or Nightlife and Party!