The history had never been so alive and colorful in an old center.
This is the best introduction to Cartagena: the Walled City, a Unesco World Heritage site and a fairy-tale city of romance, legends, and beauty within an old colonial stone wall.
Tour Description
Join us for a fun-filled walk to understand and to learn about the origins of the so-called "crown jewel of the coast", the Caribbean storehouse for all the gold and other resources the conquerors stole from the continent.
On our walking tour, you'll relive the battles and victories of the Europeans, the empowerment, and influence of Afro cultures, explore the narrow colorful colonial streets, see the contrast of antique-modern areas, and so much more! From its history, to its food and nightlife, to its beaches, Cartagena's got it all.
Check out our tour details and click on the book now button below to join us!
Meeting Point
Find us at the big statue of Camellón de los Mártires Square with our red umbrellas!
Finish Point
Santo Domingo Bastion (Café del mar)
Schedule: From Monday to Friday at 10:00 & 16:00
Language: English & Spanish
San Ignacio bastion viewpoint

San Pedro Claver square, sanctuary and monument

Spanish arrival and conquest

Carriage and customs squares

The Inquisition Palace and its history of transformation

Clock Tower entrance and core of the walled city

African slavery and San Basilio de Palenque culture

Santo Domingo square and Botero sculpture

And much more!
An open mind to comprehend all our history.

Umbrellas or capes. Please bring your favorite rainproof coat or umbrella, we can't control the weather yet.

Water or your preferred form of hydration. This is a walking tour, and you may feel thirsty.

Comfortable shoes. You'll walk about 5 km while also making some stops to listen to the guide.

Comfortable clothes. No pressure to look amazing, feel free to wear what makes you feel better.

Keep your friends close, and your belongings even closer. We'll visit some crowded areas, so don't give papaya!
English-speaking tour guide

Accurate and objective knowledge of Colombian history. We promise not to take sides.

Sightseeing of essential places in the historic center of Cartagena.

Benefits and discounts with our recommended partners if you show our Free Walking Tour Map in our Linktree: https://linktr.ee/bccartagena

Recommendations of local allies where you can have lunch, buy coffee, souvenirs, and more.
Drinks, food or souvenirs.

Transportation to and from your hotel.

Transportation in the tour. We'll be walking and taking resting stops.

Tickets or entrances. We won't take you to places where sudden extra charges apply!

Exclusive tour guide. Remember this is a shared tour, we're sure you'll meet new amazing people.
If you are a group of more than 4 people or if you want to take a private experience of this tour, let us guide you through this experience with an exclusive tour guide. Click the following button and request your personalized tour.
Once you send your request, please check your email for our confirmation and further instructions to enjoy your vacations to the fullest!
Reviews TripAdvisor
Take a look at some reviews that previous travelers have shared about our tour: Free Cartagena Walled City Tour!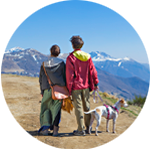 The tour was really good, we learned a lot about Cartagena's history and local culture. Juliete was an excellent guide, the type of person who is in the right profession, knows how to communicate, and attentive. I recommend it.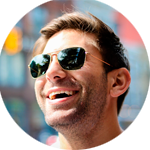 We really enjoyed that this tour was so honest about colonialism, slavery, and what becoming a UNESCO World Heritage Site did to the city. It is easy to see the European influence in Cartagena but the historical truth is much more interesting and in depth. It is definitely worth it to find a tour willing to share the harder truths of the city.
Books Open Minds
Pensilvania, USA
Kayla was the best tour guide ever! Such great positive energy. She was very engaged with the group and I feel like I learned so much. I highly recommend this tour!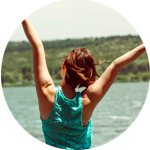 Juliette was an amazing tour guide that explained the beauties of this city with a very charismatic approach and shared nice tips regarding local restaurants, bars as well as traditions. She made it a fantastic experience with a great sense of humor. Super well done!
Do you want to live other experiences in Cartagena or its surroundings?
Take a look at the other experiences you can have during your stay in the city. Make the most of your time with our Full Day or Half Day Tours, Nature and Landscapes, History and Culture or Nightlife and Party!