Explore both historical districts in one tour!
Visit the Great Center of Cartagena: Santo Domingo and Getsemaní neighborhoods together in one tour. A different perspective of our historical but current social and economical contrasts!
Tour Description
Visiting both Santo Domingo and Getsemaní districts will give you a bigger picture about how our lives during colonial times were divided by social classes but connected for achieving local independence.
We will experience Cartagena in a different way once we cross the Camellon de los Mártires square, the antique bridge that allowed two sides of the society to come together and build a proper identity.
Revolts, independence, revolutions and uprisings are the basis of a resistant and fighting Colombian culture that you will be able to see and feel. Travel through time, step the historical path of freedom and be part of the essence of "La Fantástica".
Cross from north to south until San Felipe Fortress viewpoint and understand the mighty power Cartageneros keep, the jewel of the old Spanish Crown.
Check out our tour details and click on the book now button below to join us!
Meeting Point
Find us at the Botero's Sculpture "Gertrudiz" at Santo Domingo Square with our red umbrellas!
Finish Point
San Jose Bastion
Schedule: From Saturday to Sunday at 10:00 & 16:00
Language: English & Spanish
Santo Domingo square and Botero sculpture

African heritage, music and customs

Trinidad church and cultural square

The Inquisition Palace and its history of transformation

San Pedro Claver sanctuary and monument

Centennial Park and Sierpe Street

"Ancho" and "angosto" alleys

Gentrification of "getsemanicenses"

And much more!
An open mind to comprehend all our history.

Water or your preferred form of hydration. This is a walking tour, and you may feel thirsty.

Comfortable shoes. You'll walk about 8 km while also making some stops to listen to the guide.

Comfortable clothes. No pressure to look amazing, feel free to wear what makes you feel better.

Keep your friends close, and your belongings even closer. We'll visit some crowded areas, so don't give papaya!
English-speaking tour guide

Accurate and objective knowledge of the great center of Cartagena.

Sightseeing of essential places in both Walled City and Getsemaní districts.

Benefits and discounts with our recommended partners if you show the wristband we give you at the end of the tour, exclusive for our participants.

Recommendations of local allies where you can have lunch, buy coffee, souvenirs, and more.
Drinks, food or souvenirs.

Transportation to and from your hotel.

Transportation on the tour. We'll be walking and taking resting stops.

Tickets or entrances. We won't take you to places where sudden extra charges apply!

Exclusive tour guide. Remember this is a shared tour, we're sure you'll meet new amazing people.
If you are a group of more than 4 people or if you want to take a private experience of this tour, let us guide you through this experience with an exclusive tour guide. Click the following button and request your personalized tour.
Once you send your request, please check your email for our confirmation and further instructions to enjoy your vacations to the fullest!
Reviews TripAdvisor
Take a look at some reviews that previous travelers have shared about our tour: Free Great Center Tour: Walled City & Getsemani!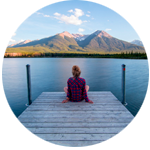 Very good our guide Braulio who made the tour enjoyable and very entertaining despite the heat.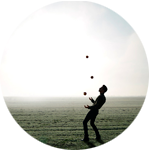 Very good tour with Mabel, she knows perfectly the history of Cartagena and Getsemaní. Undoubtedly after the tour everything is a little clearer about the city. Recommended
Christian
Santiago, Chile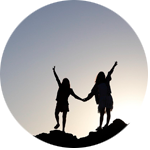 Great walk through the historic center and Getsemani telling stories and visiting emblematic sites of Cartagena, as well as tasting corozo juice. A great walk of approximately two and a half hours… wonderful!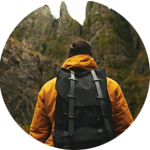 Everything was great, the city is wonderful and the guide entertained us with a large amount of information and curiosities. Worth it, thank you.
Do you want to live other experiences in Cartagena or its surroundings?
Take a look at the other experiences you can have during your stay in the city. Make the most of your time with our Full Day or Half Day Tours, Nature and Landscapes, History and Culture or Nightlife and Party!