Travel through the history of the Colombian armed conflict!
The good and the bad: everything you need to understand about our modern day history in Colombia. Dive deep in the unthinkable stories about the Colombian armed conflict that have shaped the country, so you find all the answers to your questions.
Tour Description
Colombia, known as one of the happiest countries on earth, is also one of the most unequal. Globally is also famous for its bad reputation for various negative situations, such as being a huge drug producer, assassinations of political leaders, and violent conflicts between different armed groups. Today this has changed, and while on this tour, you will understand the causes, the development, and the present days of the Colombian conflict.
Join us for a real and interactive experience through some remarkable places and scars of the past. Learn about the development of Colombia's conflict in Bogota that changed our history, its ties to drug cartels, the violence he imposed on the country and "You know who" behind it.
Check out our tour details and click on the book now button below to join us!
Meeting Point
Find us right in front of the Museo del Oro with our red umbrellas!
Finish Point
Outside Columbus Teathre.
Schedule: From Monday to Sunday at 10:00
The origins of the so-called "Colombian Violence Era"
The strive of the Liberals vs Conservatives supremacy
Our influential political Heroes
The controversial Bogota's Riot of 1948
The current Guerrillas and Paramilitary groups' fighting reasons
The ongoing Peace Agreement signed with FARC
And much more!
An open mind to comprehend all our history.

Umbrellas or capes. Please bring your favorite rainproof coat or umbrella, we can't control the weather yet.

Water or your preferred form of hydration. This is a walking tour, and you may feel thirsty.

Comfortable shoes. You'll walk about 9 km while also making some stops to listen to the guide.

Comfortable clothes. No pressure to look amazing, feel free to wear what makes you feel better.

Keep your friends close, and your belongings even closer. We'll visit some crowded areas, so don't give papaya!
English-speaking tour guide

Accurate and objective knowledge of Colombian history. We promise not to take sides.

Sightseeing of essential places in the historic center of Bogota, all framed in the history of the conflict.

Benefits and discounts with our recommended partners if you show the wristband we give you at the end of the tour, exclusive for our participants.

Recommendations of material you can check out to keep yourself informed.
If you are a group of more than 4 people or if you want to take a private experience of this tour, let us guide you through the deepest corners of our Colombian conflict with an exclusive tour guide. Click the following button and request your personalized tour.
Once you send your request, please check your email for our confirmation and further instructions to enjoy your vacations to the fullest!
Reviews TripAdvisor
Take a look at some reviews that previous travelers have shared about our tour: Free War and Peace Conflict Tour!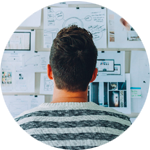 I absolutely loved this walking tour with Santiago!! He was extremely informative and clearly knew a lot about Colombian history and politics. He delivered it in an interesting, understandable way and was very patient, encouraging everyone to ask questions. This created even more interesting conversation and a relaxed environment. Santiago is clearly very passionate about the subject. One of the best things we did in Bogotá, it really gives context to the country you are traveling in. Would recommend it to all!!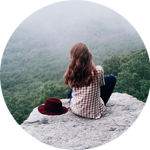 Santiago is an excellent tour guide. He is extremely knowledgeable about the history of Colombia and Bogota. He can answer any questions about the history of conflict, politics, and law. For example, when I asked him why so many Colombians voted against the first peace agreement between the government and FARC, he provided me with a clear and concise explanation about the number of seats that would be allocated to FARC in comparison to those offered to minorities. Santiago takes care to present both sides of any conflict or political event. I would highly recommend this tour to anyone interested in politics, history, and/ or philosophy.
Incredibly informative tour on the political history of Colombia from the independence of the country to the present. All landmarks were relevant and well integrated. This tour is a must if you are interested in the politics and history of colombia.
Do you want to live other experiences in Bogotá or its surroundings?
Take a look at the other experiences you can have during your stay in the city. Make the most of your time with our Full Day or Half Day Tours, Nature and Landscapes, History and Culture or Nightlife and Party!