The magical Cartagena from Gabo's perspective!
Get to know the neighborhood of Cartagena that inspired Gabriel García Márquez: San Diego. Get to know the streets that recount the lives of the characters from "Love in the Time of Cholera" and "Love and Other Demons".
Tour Description
Cartagena will never be the same after you take this Free Tour. Be part of an exceptional and magical experience thanks to the stories that give life to the colonial streets, follow the steps that our Nobel Prize for Literature "Gabo" took between squares and bastions, between houses and balconies. If you have not yet read any of Gabo's novels, or you are a regular reader of his literary works, this tour will awaken your senses and alter your reality.
From the Plaza de Santo Domingo to the house of Gabriel García Márquez in San Diego Cartagena, live the art, music and literature of the bohemian neighborhood in which our writer lived absurd, magical and imaginary realities that influenced his life and later the lives of his characters that give full meaning to the magical realism that enchants and we admire.
Learn more about the life of this great artist, explore a different area of the historic center of Cartagena and be inspired by the fantastic stories that only Gabo knew how to write as if it were a chronicle of a death foretold!
Check out our tour details and click on the book now button below to join us!
Meeting Point
Find us at the Botero's Sculpture "Gertrudiz" at Santo Domingo Square with our red umbrellas!
Finish Point
San Jose Bastion
Schedule: From Monday to Friday at 16:00
Gabriel Garcia Marquez's fantastic inspiration stories
Fernández de Madrid Park and Santo Toribio
La Merced Monastery and Adolfo Mejía Theater
Plaza and Cloister of San Diego
Life, novels and "Marquecian" cinema
Fortification and bastion of Santa Catalina
House of Gabriel Garcia Marquez
Society, classes and local cultural dynamics
And much more!
An open mind to comprehend all Gabo's history.

Water or your preferred form of hydration. This is a walking tour, and you may feel thirsty.

Comfortable shoes. You'll walk about 8 km while also making some stops to listen to the guide.

Comfortable clothes. No pressure to look amazing, feel free to wear what makes you feel better.

Keep your friends close, and your belongings even closer. We'll visit some crowded areas, so don't give papaya!
English-speaking tour guide

Accurate and objective knowledge of Gabo's literature and life.

Sightseeing of essential places in San Diego district.

Benefits and discounts with our recommended partners if you show our Free Walking Tour Map in our Linktree: https://linktr.ee/bccartagena

Recommendations of local allies where you can have lunch, buy coffee, souvenirs, and more.
Drinks, food or souvenirs.

Transportation to and from your hotel.

Transportation on the tour. We'll be walking and taking resting stops.

Tickets or entrances. We won't take you to places where sudden extra charges apply!

Exclusive tour guide. Remember this is a shared tour, we're sure you'll meet new amazing people.
If you are a group of more than 4 people or if you want to take a private experience of this tour, let us guide you through this experience with an exclusive tour guide. Click the following button and request your personalized tour.
Once you send your request, please check your email for our confirmation and further instructions to enjoy your vacations to the fullest!
Reviews TripAdvisor
Take a look at some reviews that previous travelers have shared about our tour: Free San Diego & Gabriel G. Márquez Tour!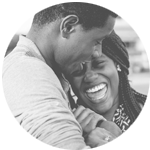 I loved it, our guide was Juli, she told us things in detail, the history, the places. The typical thing to do, very good, highly recommended. With this later you decide what to do. Thank you so much!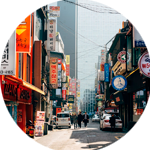 We did this tour with Juliet; It was a highly recommended experience! She, the chosen points of the city and her history made the tour pleasant, bearable, interesting at all times and from a very loving local perspective. We appreciate having her as a guide!
Lula
Resistencia-chaco, Argentina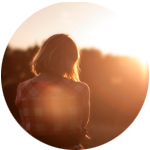 The guide was super complete and not only explained what was related to Garcia Marquez but also the historical context. I loved!!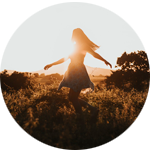 Excellent, definitely knowing the city from the eyes of GABO is a great choice with the Tour, you will only get satisfaction from the tour.
Cinthia
Managua, Nicaragua
Do you want to live other experiences in Cartagena or its surroundings?
Take a look at the other experiences you can have during your stay in the city. Make the most of your time with our Full Day or Half Day Tours, Nature and Landscapes, History and Culture or Nightlife and Party!